Podcast: Play in new window | Download
Subscribe: Google Podcasts | Email | RSS | More
Transcript:
So, you are coming home from the hospital with your newborn.  You're a little on the tired side…No, you're exhausted.  Everyone in a hospital wants you to deal with him or her on their terms.  Always waking you up.  Telephone, friends coming by.  Finally, you're home in your bed, your house…some sleep!

You're thinking, "My baby is quiet, doesn't demand much, sleeps a lot.  I HAVE A GREAT BABY."  You're hoping that maybe the quiet bliss will continue.  You need to decide, "Now that I am home, I will let him or her set their own schedule."  Is that a good idea the first week home?  In today's pedcast, we are going to explore the question of whether babies need to be awakened for feeds in the first week of life.  "What's wrong with letting my baby demand feed in the first week of life…they know when they are hungry, right?"
Let's back up and look at life from your baby's perspective. In the womb, babies are fed continuously; they are never hungry or thirsty.  YOUR BABY HAS NEVER EXPERIENCED HUNGER OR THIRST AND MAY NOT KNOW WHAT TO DO WITH THAT FEELING!  BABIES HAVE NO REPONSIBILITIES IN THE WOMB!  "Life is good man.  I can't mess up."
Now your baby is born, after a long and strenuous process.  If your baby could talk in the first 2 days of life, they probably would say something like, "Wow I have a headache.  I am so tired.  Just leave me alone.  I just want things to be quiet and stop undressing me, I hate that.  And while you're at it, turn down those lights and tell Junior next to me to stop crying.  I suck so much and I only get a few drops of milk.  Sucking is fun but not very rewarding.  No mind, I'm not very hungry anyway, since I was born with plenty of extra water in my body."

Now your baby is 3-4 days old, and his or her thinking has changed: "Something is not right.  I have this uncomfortable feeling.  I'm hungry and thirsty…never been there before."  As they say around NC, time for your baby to fish or cut bait.  Time to separate the men from the boys, the divas from the wallflowers.  Most babies at this point become demanding, scream until they are fed, and quickly learn how to deal with the hunger feeling…but not all.  Some babies are still very sleepy from delivery and simply don't respond to this new feeling…hunger.  They just sleep.  They remain dopy and lethargic.  These sleepy babies can get into serious trouble with dehydration and jaundice because they have had very little intake for days, they have used up their reserve, and their tanks are on empty.  They can get very weak.  Poor parents can be thinking that everything is OK since junior isn't demanding feeds

One moment, I see a question coming in from Ireland:

 

"Doc Smo,  Marge McCracken from Ireland here.  My little ______ sleeps all the time.  How do I know if they are one of those sleepy babies you talk about?"

I'm glad you asked, Marge.  The sleepy babies, unless woken up every 3 hours, can get into serious trouble with dehydration and jaundice.  As your baby's jaundice builds, so will his or her  sleepiness.  Here are some signs your baby may be getting into trouble:

Wet diapers are not coming every 4-6 hours, may be dehydrated, leads  to weakness
Your baby is getting more yellow…i.e. jaundiced, also makes them sleepy
Your baby's poop has not changed from its initial black color to a yellow, green or brown color by the 4thday of life: this is a sign that milk is not getting through
Finally, your baby has lost more than 10% of their birth weight; this is a clear sign of trouble

"Marge again.  What are your recommendations for parents as far as feeding in the first week home?"

Here is what I recommend, Marge:

Wake every 3 hours from the beginning of one feed to beginning of the next
Try to get your baby checked as close to the 4th day as possible
Be extra careful if your baby born on Thursday…4th day is Sunday
If you have a preemie (that is, less than 37 weeks), be extra careful. They can have trouble with the simplest things.
Look for wets every 4 hours.  Lack of urine should alarm you.
Poop should turn golden by the 4th day of life…If it does not, that should be cause for alarm.

Bottom line, lack of stool and urine in a sleepy baby who is difficult to feed could mean trouble.  Call your pediatrician for help.

This is Dr. Paul Smolen, broadcasting from famous Studio 1E in Charlotte, NC, the Queen City.  Visit Doc Smo on Facebook, Twitter, iTunes, or my website, Docsmo.com.  If you have a comment, feel free to share your thoughts…that's what blogs are all about!  This is Doc Smo, hoping if you have a new little squirt, that they stay well fed and alert.

Until next time.
Subscribe on iTunes!
*By listening to this pedcast, you are agreeing to Doc Smo's terms and conditions.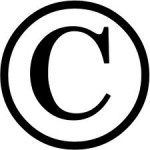 All Rights Reserved